Bitcoin. What the $#@& is it?
Join those who are curious about the cryptocurrency movement on August 4th at CoCo in Downtown Minneapolis. Doors open at 6 with a panel session from 7-8. Adult beverages on the house + 100% of pay what you want ticket proceeds are donated to BRIDGEdotMN :)
PANELISTS:

Kyle Bongers has a background in capital markets and derivatives trading and he is currently one of the co-organizers of the Everything Bitcoin! Meetup in the Twin Cities.  The group which prides itself as resource for both consumers and merchants that become bit-curious and are looking to take the next step into the crypto-world.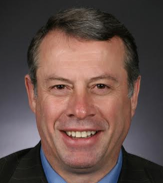 Erich Mische took on the challenge of becoming the Executive Director of nonprofit Spare Key in 2012. By 2014, Spare Key became one of the first non-profits in the nation to hire a Director of Cryptocurrency Development. Two months ago Spare Key launched "Dogecoin for Housing" with the hopes of raising the $5,000 USD — a goal exceeded that 24 hours. In order to expand donor opportunities, non-profits need to fully understand and embrace Cryptocurrency as a donation method in the future.

Souheil Badran is the SVP and GM of Digital River World Payments, leading all aspects of the company's global payments as well as SMB and Channel strategy, including product and business development, operations, development, sales and marketing. Today, Digital River processes more than $22 billion in online transactions and offers global payments to more than 50,000 merchants in more than 190 countries and over 170 currencies. Digital River recently announced that it would begin accepting Bitcoin in the US and Badran considers Bitcoin a "game changer" for e-commerce.


Jimmy Vosika is the founder and CEO of ShopJimmy.com, an e-commerce distributor of TV parts and electrical components HQ in Burnsville. Founded in 2006, ShipJimmy has grown to 100 employees and north of $20m in revenues, earning a place on the Inc 500/500 three years counting (2011-2013). Jimmy is not a Bitcoin expert, but he has personal pursuits in Bitcoin that include mining and startup investing.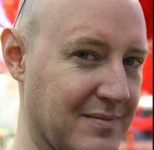 David Duccini combines his advanced degrees in software engineering and business management with over 20 years of starting and growing technology based businesses in his latest venture doabitofgood.com. The startup offers a charitable giving communications platform that puts idle computer time to good use through a patent-pending screen-saver linking non-profits and pro-social causes to their supporters, making and donating Bitcoins in the process.
SPONSORED BY: