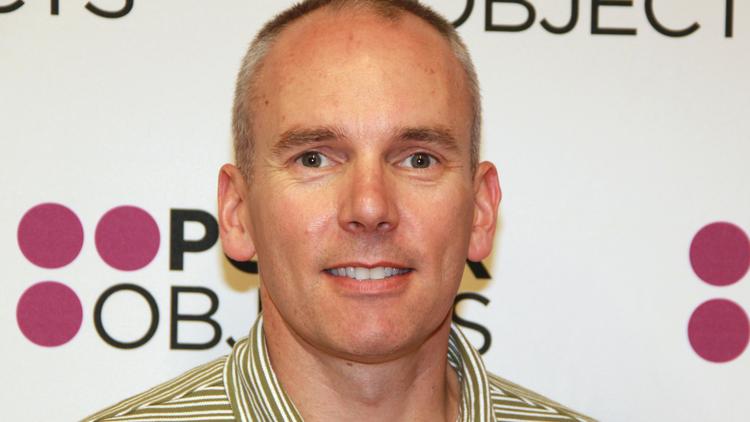 Jim Sheehan, SVP at PowerObjects, an HCL Company.
PowerObjects was acquired for $46 million by $7 billion dollar global IT services company HCL Technologies in October. We sat down with a driving force to learn about the past, present and future of this ~300 person Minneapolis tech firm.

How and when did PowerObjects start?
PowerObjects was founded in 1993 by Dean Jones and I joined him as a partner in 2001 after working in the stock market for over a decade.  Dean was big into the tech side and I was there to run the company and grow it.  We were never big on titles, but he was technically the CEO and myself the COO.
Originally, it started as PowerBuilder consulting, but by 2006-2008 we were 100% Microsoft Dynamics CRM.  We wanted to become best in the world at one thing and realized that Microsoft was going to be around for a long time and felt that CRM was the path to success.
When did you hit your stride?
We bounced around between $1m-$2m for the first couple of years but when I brought in the EOS system and implemented the principles of Traction by Gino Wickman, that changed.
Until then, we were good at a lot of things but not great at any one thing. It was the power of focus that ultimately got us through the dip.   A framework wont build your company but it will provide structure and direction, tell you when you're off the mark.
By 2008 we were a $3m company. In 2010 $5m, 2011 $7m, 2012 $10m, and hit $15m in 2013.  2014 jumped to $28m and this year will be over $40m.
So there were a few strides in there I'd say — doubling year over year, those were some crazy times in terms of managing growth. I mean in 2011 we were at 53 employees, 2012 79, 2013 was 112, 2014 hit 201, and we're pushing 300 by now.
Was there ever a really tough time?
Well, less than three months after I started, the Sept. 11 attacks happened and IT budgeds disappeared overnight. Until 2003/2004, we did whatever we could to just stay in business, it was two years of pure survival mode. A recurring challenge we face is how do we create consultants out of nothing? It's a resource constrained market, there are limits to how fast you can hire, train, grow people — although I'm proud with how we've figured it out so far.
Did you and Dean co-lead the business throughout it all?
We're close…I mean, we share an office…I'm actually looking at him right now.
There are times when you have to shut the door and talk through the tough stuff and make hard decisions, but with the help of our leadership team we were always able to reach concensus and move forward.
I've spoken with a lot of entrepreneurs and executives with partners, it can certainly lead to a contentious relationship but ours has been unique.  I like the sales and marketing, Dean loves the technology, R&D and solving big development problems.
When did the acquisition offers start?
Over the last couple of years. We were recognized by Microsoft as a partner of the year in 2012 and 2013, back to back, and people really started to take notice.  We'd get sucked into these conversations, which were tempting at the time, but we came to the conclusion that it wasn't the right time for us to go down that path.
It feels good when people say 'oh, you've got a great company, let's talk,' but it was just premature, unstructured and distracting really.  So we took our time to do it right and understand the process so we could manage and optimize the outcome.
We went out, hired the right attorney, vetted the investment bankers, and let the professionals guide us through the process.
Why did you sell?
Well, as an entrepreneur you want to build something up and go through an exit, right? It started to feel like the time was right because the level we were on was bigger than us. When you grow 100% debt free self funded and get to $40m in revenue things get risky. And we really needed to hook into another organization to go global and achieve world domination in Dynamics.
How many employees at time of sale?
About 290
Why the partner you chose, HCL Technologies?
It has to do with our channel and how that works.  When we got involved with CRM, it was very much a SMB and mid market technology, but over the years they have taken the software to a true enterprise level.  So while the product really moved upstream, Microsoft was seeking a global systems implementer (GSI) and while were a couple companies like HCL that could do that with us, they were ultimately chosen when the finances took priority.
No outside investment?
Nothing. We were our own masters. We had two additional shareholders, our CIO and VP of sales, who were rewarded for their roles in our success.
Why do you think entrepreneurs are so attracted to the notion of an exit?
I think it's how were wired…it's like the carrot of entrepreneurship. It's so much work and risk, you have to have a higher reward than just earning a living and getting by. Most people would not do what it takes to build a $40m company if there wasn't the opportunity to reach financial prosperity…which is probably why most people are not entrepreneurs now that I think about it.
What do you see in the future for PowerObjects as it relates to Minneapolis?
HCL is an Indian Offshore Provider, a $7b company, unique in their country specific delivery centers. They have 10,000 employees in the states and we are now the midwest/north central delivery center for HCL. I don't see them pulling out of the Twin Cities anytime soon, rather it will foster more growth.
Although it's getting harder and harder to be in the North Loop I think…it's really cool here but crammed.
What's your title and role moving forward?
Were both SVPs for PowerObjects, a HCL Company — they are much more title oriented, naturally. We have our own P&Ls and roll up into our own applications division.
What do you predict for the company in 2016?
We're setting up an India delivery center as well as developing a practice in the UK and continue our path of dominance around Dynamics CRM. We have capacity to grow another 30% here in this space. We still do one thing, one thing only, and we have become best in the world at it.
What's your take on where Minnesota stands in technology relative to the rest of the country?
I've always felt that Minnesota has a great base of highly educated and motivated people.
The thing that concerns me the most is the onerous tax system. We're getting to the point that it's going to start pushing more and more businesses out.
If I had to do it all again, not sure that I would choose Minnesota, knowing now what I didn't know then.
RELATED
Chris Heim On The HelpSystems Acquisition By HIG Capital
Entrepreneur 2 Entrepreneur: Rick Kupchella On the BMTN Acquisition
Entrepreneur To Entrepreneur: Chad Halvorson On The ShiftHub Acquisition