Via News Release
"Minnesota – gener8tor celebrates its eighteenth program during its Premiere Night event in Minneapolis on September 18, 2019, at The Depot. "We had over 800 applicants apply for the 2019 cohort. It was a very competitive group of finalists and ultimately we selected five companies with very different backgrounds," said Adam Choe, Managing Director of gener8tor Minnesota. "Each of the companies is led by amazing founders tackling big opportunities." For the past four years, gener8tor has ranked amongst the top accelerators in the United States according to the Seed Accelerator Rankings Project. In the most recent rankings, gener8tor earned "Gold," putting it amongst the top 15 accelerators in the country. The gener8tor Minnesota 2019 cohort features companies from Costa Rica, Des Moines, Minneapolis, New Orleans, and Pittsburgh. One startup in the cohort is led by a female founder, and two are led by founders of color"
"We ask the companies to relocate for the duration of the 12-week program, which allows them to fully-emerge into everything Minnesota has to offer," said Kate Evinger, Program Manager of gener8tor Minnesota. "With numerous Fortune 500 companies headquartered here and resources available to startups, Minnesota makes for a wonderful entrepreneurial hub in the Midwest." Premiere Night is an invitation-only celebration of gener8tor's latest class of innovative startups and entrepreneurship. For the three months leading up to Premiere Night, gener8tor's group of entrepreneurs have been validating their business models, attracting customers and preparing their pitches. The five companies will pitch their business models to a captive audience of investors, entrepreneurs and community members. "These twelve weeks go by very quickly, and they have been drinking out of a fire hose. We are already halfway through the program and the Minnesota ecosystem hasn't disappointed in making the founders feel at home," said Choe. "We'd love for you to meet them at our Premiere Night in September, we hope to see you there." Members of the Press are invited to attend Premiere Night. The event will be held at The Depot (225 3rd Avenue South, Minneapolis, MN 55401). Doors open at 6 p.m. Pitches from the five companies in the gener8tor Minnesota cohort will begin at 7 p.m. and will be preceded by a cocktail hour. The evening will conclude by 9 p.m.
The five companies presenting at Premiere Night are:
Allison Albert: CEO | [email protected]| petkrewe.com 
Pet Krewe designs and manufactures pet costumes, toys and pet crafting kits sold direct to consumer, wholesale and through brick and mortar retailers. Pet Krewe's most popular products include Sesame Street and NCAA licenses, Pet Kreations DIY Kits and a wide range of entertainment-inspired products. Pet Krewe is sold in over 451 stores, in all 50 states and sold to 5 countries. Pet Krewe has experienced 224% of YoY growth.
Vivek Kumar: CEO | [email protected]| qlicket.com
Qlicket makes HR talent retention software for "high turnover" work environments. A "high turnover" work environment is one in which the entire labor force is replaced each year. We target enterprises that have a significant percentage of their workforce in distribution centers, and our customers include Fortune 500s. We have 7 paying customers, are doing $15K in MRR, and just raised a $1m pre-seed.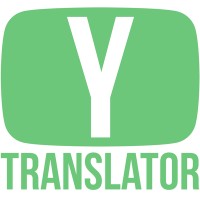 Eric Jung: CEO | [email protected] | ytranslator.com
Y Translator automates video closed captioning and translations. AI does 95% of the work, and users simply proof-check the AI's work. It's 10x faster and cheaper than traditional captioning services. Y Translator has processed 33,000 minutes of videos and have at least 400,000 minutes committed this year.
Walter Montes: CEO | [email protected] | worldsibu.tech
WorldSibu enables enterprises of any size to create and automatically manage private blockchain systems in multi-cloud environments through its development kit and web platform. Enterprise developers download the kit, create their system, connect to their data centers, and seamlessly deploy it to their business network. WorldSibu reduces the entire process from 6 months (avg) to 2 weeks by automating the entire journey. The WorldSibu Suite has 52,441 organic downloads worldwide growing at 17% MoM.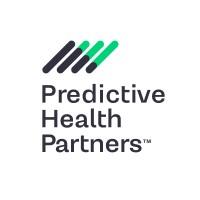 Jim Lewis: CEO | [email protected] | predictivehealthpartners.com
Predictive Health Partners' waste screening and spending optimization platform reduces wasteful healthcare spending, which annually costs the US market $200B. Predictive Health Partners transforms an organization and their employees into efficient healthcare consumers by giving them the insight they urgently need – Price Transparency. Predictive Health Partners currently has 4 active platform clients, 14 in the onboarding process.
About gener8tor: gener8tor is a turnkey platform for the creative economy that connects startups, entrepreneurs, artists, investors, universities, and corporations. The gener8tor platform includes pre-accelerators, accelerators, corporate programming, conferences and fellowships focused on entrepreneurs, artists and musicians. gener8tor is a nationally ranked, GOLD-tier accelerator in the U.S. as ranked by the Seed Accelerator Rankings Project.